About JW Precision Industry Co.,Ltd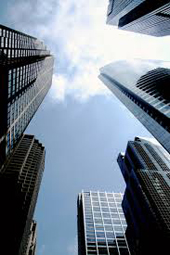 Company Information:
With 25 years of professional experience in auto parts, we are known as remarkable manufacturers of power window regulators and power window motors. Equipped with state-of-the-art molding equipment, our company excels in providing window regulators & spare parts, hood locks, window handles and outside/inside door handles of nearly 100 kinds available for Japanese, European and US car models.
Factory Certificate: 03002673
Business Type: Export, OEM/ODM, Manufacture
Main Products: Car seats & Parts
Product Category: Automobile Parts. ,Outside Door Handles.,Window Handles. ,Tailgate Cables., Spare Parts.
Export Markets: Oceania, Middle East, North America, Africa, Europe, Asia, Middle and South America
Competitive Advantages: Well and High Quality Control, Prompt Delivery, Competitive Prices, In a Variety of Design
Certification:ISO9001-2008
Automobile Parts:
Outside Door Handles. Inside Door Handles. Window Handles. Tailgate Cables. Spare Parts. Intake Manifold. Wiper Arms. Hood Locks. Door Hinges. Door Locks. Wagon Tailgate Hinges. Window Regulators.
Recent Projects
Export / OEM/ODM / Manufacture
Export / OEM/ODM / Manufacture
Export / OEM/ODM / Manufacture
Fixture:
*Specializing inelectronics, electrical engineering component test fixture, evaluation and development that corresponds to your needs.
*Product design and development, reverse engineering, prototyping; plastic mold, die casting mold, all kinds of precision mold manufacturing; test fixtures, pneumatic fixtures, a variety of simple jigs; otherwise die, fixture design and planning system to do the service, and CNC machining service.